Registration for this event will close on January 25, 2022 @ 10:00am.
There are 48 seats remaining.
Program Description
Body
Seekers of awareness and enlightenment are welcome to join! Every Wednesday at 10:00 am. Join the meetings via Zoom.
Future Memories – Remembering explored!
Memories are so important to our life.  Without them and the different kinds of them, life has no meaning.  Sandra will show you how memories are formed, why we remember only partially, why we remember certain things for a lifetime and why!  Find out that you are not losing your memory—you are just being human!  Do remember to tune in to the Forum on November 17 at 10:00 a.m.  for an informative, yet somewhat whimsical look at remembering!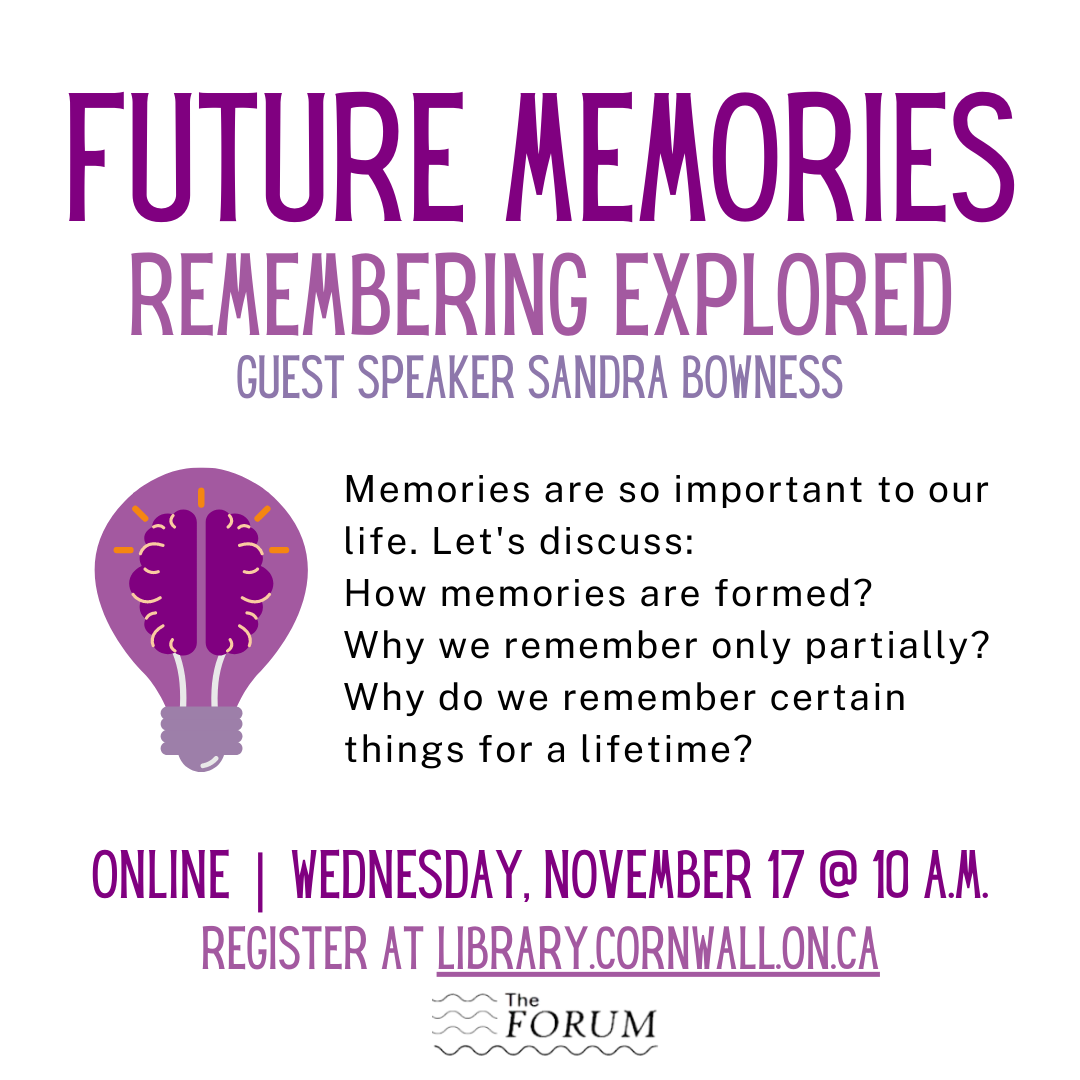 ---
Registration